3 Tips For Turning Your Creative Brain Into A Secret Weapon In Business
This week we are so delighted to be introducing a brand new 6-week series here on the podcast, with guest host Kelli Leighton for the inspiring Innovate & Thrive series, powered by the Transform My Dance Studio Podcast.
Kelli is not only a member and guest coach inside the Dance Studio Owners Inner Circle, she is also the Owner and Artistic Director of Leighton Dance Project in California.
Just like so many dance studio owners, Kelli is a "creative" at heart, but what makes Kelli stand out as a leader in our industry is her ability to harness her creativity into innovation and action!
Over the next 6 weeks Kelli will help you discover the difference between being creative and innovative, and share her tools and tips for turning your dreaming into doing. Kelli will show you how you too can lead a creative, forward-thinking business through innovation and acting upon your creativity.
You'll finally discover how to use your creative brain as your secret weapon.
When Kelli's business was struggling most, she realized that if she could learn to bring her innovative self to the table in every aspect of her business, she could actually enjoy both the creative and the business aspects of owning a dance studio.
Because it wasn't enough to be just creative.
Anyone can come up with creative ideas, but so few are able to put them into action, and in this groundbreaking episode, Kelli shares the 3 keys that have helped her develop and execute the innovative ideas that have translated into a thriving, million-dollar dance business.
Subscribe to the Transform My Dance Studio today for FREE
For more on the Dance Studio Owners Association, visit us at www.dsoa.com or check out our Facebook page
Start filling your summercamp classes now!
Build a team that's comfortable sharing feedback, motivated to continually improve & 100% aligned with your studio's values & mission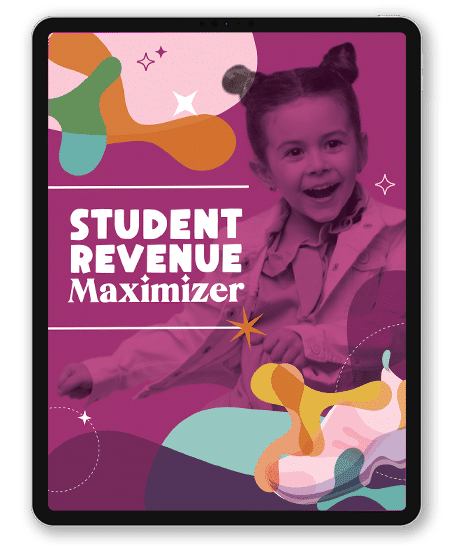 maximize the lifetime value & enjoyment of every student in your studio