I'm back in Sydney after two amazing weeks working with our Inner Circle Mastermind Members and also attending the mastermind group I'm part of in USA. It's definitely been a transformative 14 days on so many levels!
Today, I wanted to address a topic that has come up a few times in the Dance Studio Owners Association – Team Retreats. If you've gone through our Studio Success Formula Program, you know that I breakdown the different ways to train, retain and grow your teachers and staff. Today I wanted to share why team retreats could be the single best thing you could do to improve all aspects of having a rockstar team within your studio.
Now, don't worry. I'm not going to suggest that you fly your team to Hawaii for a 10 day all expenses paid island vacation (although, perhaps you might want to check it out for yourself…just in case!). The great thing is that you can run a teacher retreat for low $$ with huge benefits that in turn will supersize your business and the culture within your studio. It's certainly a WIN-WIN for everyone involved.
1. Get On The Same Page
One thing I've seen over and over again when it comes to studio owners and their teams is that everyone is on a different page in terms of where the business is headed. The studio owner has one set of goals that they don't share openly with the team so the team of teachers and office staff create their own…and that's when challenges arise. Having a team retreat where you create, discuss and gain clarity of the overarching goals of the studio is powerful. Getting your team into small groups and having them come up with goals that you then discuss as a group could be a huge game changer for the business. Imagine having your entire team (no matter if there's 2 or 3 of you or 30) working towards the same goals!
2. Remove Fear
We all have fear, but too much fear can really cripple your studio. As a studio owner we could be fearful of having those tough conversations with our staff; the office person could be fearful of parents; teachers may be fearful of dealing with particular parents. While fear is healthy and normal, it can also get out of hand. One exercise to help overcome fear is to get into a circle and have everyone create Nightmare Cards. These are cards where each person will list one or two major fears they have within their role. You then go around the circle and discuss the challenges along with solutions from the group members.
3. Build Morale and Forge Bonds
There's probably never a time where all your staff are in the studio at the one time, right? I know there never was for us which is why it's difficult to build the culture of your team. Often we see teachers getting jealous of other teachers, office staff feeling like they run the business, etc.. A team retreat is a great opportunity to bring everyone together and let them really get to know all members of the team. Removing everyone from the studio environment to somewhere new and exciting really creates a new start, a clean slate. From this experience your team will form deeper, more genuine relationships that they will take back into the studio.
4. Discover New Talents
This is one of my favourite benefits of hosting a team retreat. Often during your time together you'll discover many things you didn't know about your team members. Perhaps one of your great teachers has a talent for marketing or an office staff member is great at designing costumes. By involving your entire team in a mixture of exercises, you'll be able to witness the full extent of their talents.
I'm sure you can see how impactful running a team retreat could be for your studio! Whether it's one day or two, start small and grow your retreat programs and watch your studio soar!
Have an awesome week!
Clint
P.S. Check out this week's podcast episode with the UK's #1 therapist, Marisa Peer. Marisa and I chat about overcoming fear and how you can become the best version of you in under 10 minutes per day. Pretty powerful stuff! Listen HERE.
If you want to receive business and marketing strategies in your inbox each week to help GROW your Dance Studio, click here!
Start filling your summercamp classes now!
Build a team that's comfortable sharing feedback, motivated to continually improve & 100% aligned with your studio's values & mission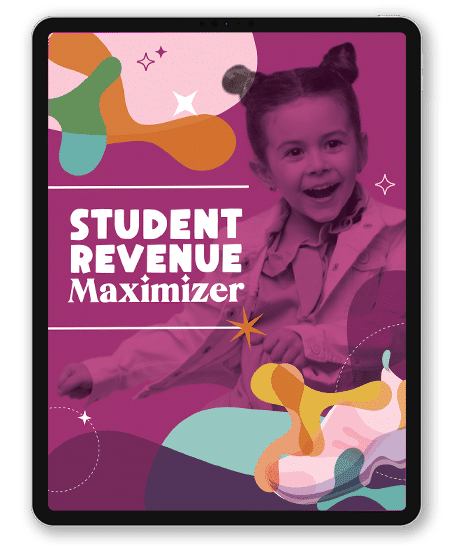 maximize the lifetime value & enjoyment of every student in your studio