By DSOA Studio Growth Coach, Jane Grech.
Acknowledging the change of seasons and associated festivities is a fun way to build community and morale within your dance studio. It's a busy time of year for everyone though, so consider how much time and energy you and others have. If a project becomes stressful instead of fun, there's simply no point. I've compiled a list of projects you could try at your studio. Varying in terms of complexity, pick one or two that suit your needs and start spreading joy, love and laughter this Festive season.
Decorate
Enlist some of your senior students as 'secret elves' and have them help you decorate the studio as a surprise for all. They will love being asked to be part of the fun. Simple decorations such as welcoming wreaths, tinsel on the barres and fairy lights can add a festive touch.
Letters to Santa
A Letter box is a very worthwhile inclusion in any Dance Studio and can be used throughout the year in all sorts of ways. Encourage your youngest students to write Letters to Santa and ask older students who are already 'savvy' regarding the fact that Santa needs help at times to write letters back. Set up a secret post office in an off limits area where they can respond on special Christmas paper.
Take Christmas to Social Media
Elf on the Shelf, a mildly strange looking little toy elf, gets up to mischief at night time in households all around the world. To be honest, he freaks me out ever so slightly but the children all seem to love him. Fellow DSOA Studio growth coach Kristy Ellis suggests taking photos of your cheeky elf's antics around the studio each day or night and posting to your social media channels. If you're not sure what kind of things to do, there are no shortage of ideas on Pinterest or the official
website. You can also name your elf yourself, or ask the students too. Think  Twinkle Toes, Pirouette, Chaine?
Crazy Christmas Hair Week
Depart from the traditional bun and encourage students to share their creativity and flair via their hair. Share photos of the best designs.
Create a Give Back Tradition
As much as there is to love about the sparkle and glitter of Christmas, truly magical part is the unique opportunity the Season provides to focus on giving back. Your studio is an important part of your community and there are many wonderful ways you can role model to your students how to show love to those less fortunate. Consider asking your studio
families to each bring a can of food or a toy and donate to relevant charities to distribute. If you have a waiting room, put up a decorated tree where families can leave their donations.
Perform at a Retirement Home
For many studios around the globe, November and December are somewhat taken up with end of year performances. Regardless of where you are in the world, carving out some time to visit a Retirement home is a beautiful way to help spread Christmas Cheer. Maybe some of your performances routines could be re purposed for the event. Dance is a wonderful way to share joy and you will never experience a more appreciative audience. Not only will you warm the resident's hearts, but I just know that you will walk away from the experience feeling pretty awesome too!
Dancing for elderly residents at a Retirement home can bring joy to both the audience and the performers.
Stage 'The Nutcracker'
I've left this idea for near the bottom of the list, because let's face it, this is no small undertaking. That said, no article that combines Christmas and Dance studios would be complete without some mention of The Nutcracker. I'd recommend this for studios not already facing the stress and work load of performance time, The Nutcracker Ballet is the one of the most recognised and loved ballets, and one of my all-time favourites! I know many schools perform the ballet each year. While not something we do annually, it is one the most enjoyable ballets to take to the stage… Don't be scared! Have a go!
The Snowflake Scene is one of many that can be adapted to suit the age of your performers.
Host a Party or Workshop
If the idea of staging the full ballet is a little too much at the moment, hold a Nutcracker party or workshops. Either of these events could be offered as a fee for service or maybe hosted for free as a way to celebrate a certain group of students, such a
s your student teachers or scholarship winners. Students could dress up as certain Characters, read parts of the story, listen and dance to the music, enjoy Nutcracker crafts (just check Pinterest!) and play games.
Craft, Dance, and Dressing Up are just some of the many activities that can be enjoyed at a Nutcracker Party
Decorate a Gingerbread House
Your staff team can feel like family, so why not create a tradition just for them. Have you teachers and staff, together with their children, come together each year and decorate Gingerbread Houses together. It can be a lovely way to debrief the year a nice way to include the children of your team.
Create a Photo Booth
If you have staged the Nutcracker, you may just have a Sleigh sitting in storage that would make a perfect photo booth for before and after class. Provide Christmas 'photo booth props' such as Santa Hats, Santa Beards, reindeer antlers together with a decorated picture frame with your logo attached for students to upload to social media. Better yet, ask them to share their picture with you by encouraging them to use a dedicated hashtag such as #BlissDanceStudioXmasCheer
Perform in a Christmas Parade
Contact your local Shopping Mall and be part of their Christmas Parade or celebrations. This not only gets your Studio name out in the Community but also provides a further performance opportunity for your students.
Christmas is a season filled with hope and laughter. Together with your dancers you can play a special part in bringing joy to each other, and to others.
Wishing you a safe and blessed Festive Season.
Jane.
Join Jane Grech and our world-class team of Studio Growth Coaches and inside brand new FREE training 'New Student Blitz' where you will learn everything you need to know to fill those classes in 2018.
Jane Grech is the author of Dance Studio Success as well as the owner of the Jane Grech Dance Centre in Adelaide. She is also a loving wife, mother of 3 gorgeous children and our DSOA resident expert when it comes to studio culture and leadership.
Start filling your summercamp classes now!
Build a team that's comfortable sharing feedback, motivated to continually improve & 100% aligned with your studio's values & mission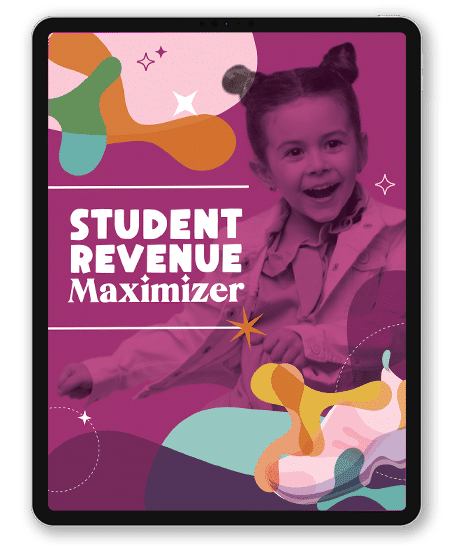 maximize the lifetime value & enjoyment of every student in your studio