By Dance Studio Growth Coach, Kristy Ellis
Celebrating traditions and milestones within your business is key to building positive morale and motivation within your team.
Traditions are powerful in business – just as they are in families, so investing time and thought into your studio celebrations, traditions and holidays is not only super fun, but also a way to unite – and sometimes re-unite – everybody in your studio.
At this time of the year there are endless opportunities to bring some fun and festivity in order to celebrate another year of joy, success and growth (not to mention simply making it through another 365 days in your studio) with our teams.
Taking your team out for dinner and drinks is a great way to end the busy year and allow your team to talk comfortably outside the studio. Why not create a "brag board" for public display of recognition if you think your team has done an incredible job this year? Making your team feel appreciated and noticed is crucial to motivate your team to continue working hard  (if not harder) for your business.
A Christmas bonus or thoughtful gift is always a lovely addition to celebrating the year and letting the team know they are appreciated. Team members all have a different role to play so remember all gifts do not need to be identical. Finding meaningful gifts will let your team know that you truely care, such as a pamper voucher or organise a meal at a nice restaurant for their family.
Above all, make sure you let your team know they are noticed and a valued member of the team.
Remind yourself why you you are in business
When was the last time you gave yourself recognition for your success? It's no surprise that owning a studio is hard, although some people make it look easier than others! It is easy to be overcome with the daily duties of running a studio. You are constantly trying to keep people happy – staff, parents, students (not to mention your own family). It is for this reason that it is important to remember to celebrate every achievement.
In the Dance Studio Owners Inner Circle, our members consistently know that they have a likeminded tribe of studio owners celebrating with them every step of the way.
When was the last time you celebrated a milestone?

Always remember… every achievement has marketing potential! A new performance opportunity, amazing exam results, studio anniversaries (including your own!), reaching 200 students, welcoming new staff… no matter how insignificant it may seem to you, the achievement may be exciting for others.
Your studio achievements are a way to remind the community of your presence. A reason for them to celebrate your success and a chance to continue to tell your story to your customers, staff and their families.
If owning a studio were easy, everyone would be doing it.
And it is for this very reason, you must remember to remind everyone why your studio is a success. Show the community why you are the leading studio. If you have an amazing idea, people will copy. Make sure your idea is so public they will remember where it came from!
Statistics show that last year, Eighty percent of all small businesses didn't make it past the first year; fifty percent failed in the first five years. If you have made it past this, then celebrate!
Throw a party for your family, your staff and your students' families. It doesn't need to be extreme – a picnic or a cocktail party at the studio. Get some attention! Invite the local media and make a speech to celebrate that you have made it. You are a job provider, which in this economy is a major achievement in any community.
Make your competitors want to emulate your success! Your studio will be the 'go-to' studio not only for students but also potential teachers.
If you have a great term (eg. excellent student retention), pull your team together, order pizza and just simply enjoy the moment. Award a teacher who has the highest retention rates in their class. Make it a fun competition (we all know how competitive dancers are – and let's not forget that our teachers were dancers once too!)
Show your appreciation, and you'll be amazed at what people will do for you when they know that you care and appreciate what they do. Most people like to know they helped make a difference.
"Sometimes the best thing for us to celebrate is the mere fact that we've made it to this point in life, especially if things have been challenging" – Mike Robbins.
Your employees like to work for a company that likes to have fun. When people  have fun, they're motivated and they're willing to go the extra mile to make things happen, so don't just pause before moving onto the next thing. Stop and be in the moment long enough to catch your breath and realize your value.
"The more you praise and celebrate your life, the more there is in life to celebrate." OPRAH
Create your milestones. Naturally, as your business grows, the milestones you create will be much bigger, but don't be afraid to start small.
Be sure to document your achievements so that you can review them at the end of each term and again at the end of the dance year. Celebrate with a special dinner or weekend away to celebrate all you've accomplished during that period.
Why wait?… Write a list and start achieving! Write down the achievement and date.
Now celebrate by giving yourself a pat on the back (or popping a cork in that champagne bottle) for starting your achievement list!
If you'd like to take your studio to the next level and join our family of Dance Studio Owners who not only empower one another to reach new hights of success, but also celebrate and recognise those dance studio wins, applications are now open for a limited time to join us the Dance Studio Owners Inner Circle. 
Start filling your summercamp classes now!
Build a team that's comfortable sharing feedback, motivated to continually improve & 100% aligned with your studio's values & mission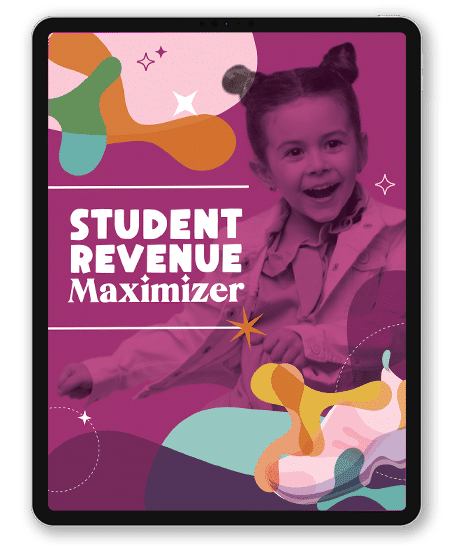 maximize the lifetime value & enjoyment of every student in your studio