Where do you currently advertise for teachers?

Most studio owners don't take a lot of time thinking about this, as most teachers are hired by word of mouth, or are ex-students who have continued to work with their studio after graduating as a student.

But there are loads of ways you can discover your teaching and admin team that you may be missing out on if you don't put yourself out there. Here are our top 7 resources for recruiting your dream team!

Directly from resumes emailed to you
Have you ever had a resume sent to you via email or post from a teacher interested in working for you?

This is great as it has come directly to you and the applicant has taken the effort to reach out. You can encourage this by adding a short "Join Our Team" link on your website or social media pages where you can provide a description of your studio and your ideal teachers, as well as your email address for them to send their information.

Tip: Ask them to write a paragraph (250 words or less) why they would like to work for you. By giving them that little writing task you won't hear from the teachers who are looking to make a quick buck – you'll only receive applications from people who are serious about the role.

When you receive any resumes, always reply promptly with an email thanking them for their application and letting them know you'll be in touch regarding the next steps.

Have a look at the application and see if you think they could be a good fit (even if you're not currently hiring).
Recommendations
Make people in your community aware that you're always on the lookout for great new teaching talent – your parents, students, strategic partners, family… basically everyone you know.

Although you won't be needing new teachers every day, why limit your opportunity to hear from awesome teachers only when you're looking? You can always have them as a teacher to cover classes and then, if they're great, wait for a more permanent opportunity to arise.

You could even introduce a teacher referral program, where if someone refers a teacher to the studio and that teacher is brought on board, the referring family receives a gift voucher for $100.

This is a killer strategy and also increases your brand awareness as people will be talking about how your studio is always looking for the best teachers!

Talk to your dance studio owner network

As a dance studio owner it's important to build a network of other like-minded people, which includes other studio owners who you can ask for teacher referrals.

Sure, some won't give away their secrets, but you'd be surprised how many will open up to you if you've already built the relationship.
Dance companies
Reach out to dance companies in your city who are working with amazing dancers and see if they have any teachers who are keen and available.

You would be surprised how many beautiful dance teachers come from ballet and contemporary companies – not to mention all the knowledge and technique they can pass on to your students!

Social media

You've got a Facebook page, right?

A personal profile, Instagram account, twitter account or similar?

Simply put the word out there that you're looking for teachers and encourage your communities to share and let their circle of contacts know.

You can even run an advertisement or pay for a boosted post on Facebook as an effective way to generate more new teacher leads.

Online resources
Thanks to the world of online there are many directories, forums, magazines, job boards, job websites that you can post on and most of them are for free.

Many of the online dance resources have job boards or will include your paragraph about seeking teachers in their newsletter, so create a list of the online platforms in your city that you could approach to work with on having a continual presence.

Colleges and full-time dance schools

Colleges and full-time performing arts or dance schools are popping out graduates all the time so it makes perfect sense for you to form relationships with these educational institutes so that you're their first point of call.

Definitely, make a list of your local colleges and start building a relationship. There are teachers out there, you just need to look for them and focus on exactly who you are after! You'll be surprised when you put this recruitment process in place how many amazing teachers will be knocking down your door!

Are you ready to bridge the gap between dance studio owner, and CEO of your business? If you're ready to take on the challenge of becoming an amazing leader in your studio, join us for the FREE 5-Day training, Dance Studio CEO Bootcamp which is running from June 19 – June 23.
Start filling your summercamp classes now!
Build a team that's comfortable sharing feedback, motivated to continually improve & 100% aligned with your studio's values & mission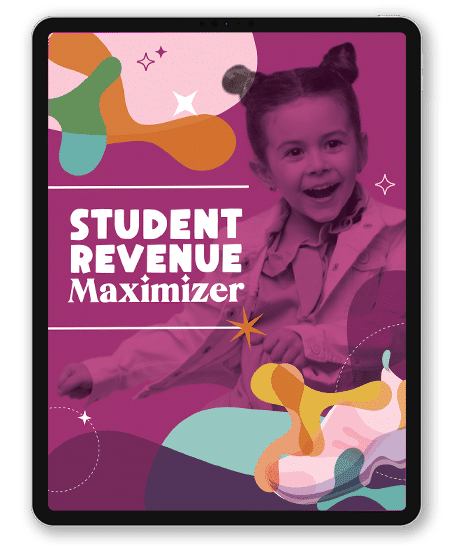 maximize the lifetime value & enjoyment of every student in your studio