Dance Studio Secrets features the stories and experience from members of the Dance Studio Owners Inner Circle.

Pull back the curtains for an up-close and personal look into how other studio owners are creating thriving businesses and fulfilling lives both inside and outside of the studio.
Check out this week's sneak-peek into our Inner Circle dance studios, featuring All About Dance Co-Owner, Shannon Westveer

Today you will meet a Studio Owner who truly embodies what it means to 'dream big'. Shannon possesses a rare and unparalleled ability to tackle a big vision and is both thoughtful and intentional about the way she goes about achieving that goal. 
---
What are some of the practical things you do inside the classroom to nurture your holistic approach to the dancers?
One of the big things we expose our students to from a very young age is journaling, even if they are still just learning to read and write. We take it back to the very basics, by asking them questions like 'what words come to mind when you're in the studio?' or 'what does it feel like when you're dancing?' We also ask them what goals they have both in dancing and the bigger picture stuff that includes their goals as a person.
Our teachers do a lot of interactive things in the beginning of class as well. It's all about connecting with dancers when they come in, and to build those relationships with their peers. We actively teach them about teamwork and support, and sometimes we'll do a beginning or end-of-class meditation that is centred on whatever the theme for that day is. It's a really helpful tool in getting our students to start their class by focusing on that, and then end with that same intention.
We have criteria that they work on that isn't always technique based. Sometimes it is, but sometimes it's as simple as "did you come to class today prepared" or it may be who's the kindest friend today." Dance is a safe place for them, and we try to remind them they can leave everything outside the studio when they come in here each day and it's a fresh start.
Recently we have started inviting our seniors who graduated to come back to the studio and share their life experiences once they go to college.
Who inspires you in business?
I was thinking about it and I don't want this to sound cheesy, but honestly being part of this program has been huge for me. Jessica, my partner, and I are so busy that I think we've failed in giving that to each other so we're trying to bring that back between the two of us.
There's definitely my husband, too. He runs a successful business himself, and he just is so great about giving me a totally different perspective when I'm feeling buried. He has a property management company, so he deals with people all throughout Chicago, and he just lets any craziness or stress roll off his shoulders. He's so resilient and I'm trying to work with him on teaching that to our kids because I think that's such a great quality to have and I think it's kind of a lost quality. Especially in my generation, and with owning a business, you have to be able to pick yourself back up and just keep going. He's always there for me, and always giving me great advice on how to do better and be stronger.
What has changed the most for you in your business journey over the past 10 years?
The fun aspect of dance was something that was really important to Jessica when I came in. For a long time the general focus on dance studios was around technique, competition and serious training. On the flip-side there were studios that were purely recreational. During our first five years we saw a lot of studios hop on the 'make dance fun' bandwagon through their marketing and websites. That's when the challenge came.How do we shift from giving them love, nurture, and fun in the beginning, but also making disciplined dance instruction fun through love, creativity, and community?
We really wanted to be that studio because if we're going to bring in as many kids as we can, it's important to offer a variety of dance. Every child is different and they're going to have different strengths. And even though, yes, ballet is a core technique for a technical dancer, I think now we're finding that we're shifting our programs to meet the needs of our clients because we might have a student who is amazing at hip hop.
For us, we're really trying to hit home at the basic level for recreational, fun, well rounded, performers, and then the building blocks of what that looks like once they get into our highest competitive level. In every aspect of our business, we are finding out what that means in a recreational program, in a pre-company and in competitive stance, and how that aligns with our values.
Join Shannon and a tribe of likeminded dance studio owners inside the Dance Studio Owners Inner Circle. Apply to join the Inner Circle Here!

Start filling your summercamp classes now!
Build a team that's comfortable sharing feedback, motivated to continually improve & 100% aligned with your studio's values & mission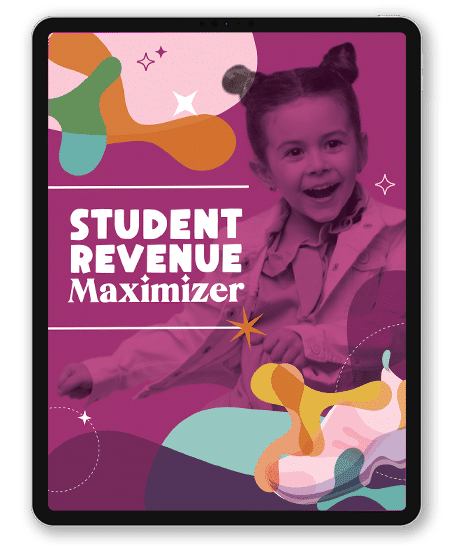 maximize the lifetime value & enjoyment of every student in your studio