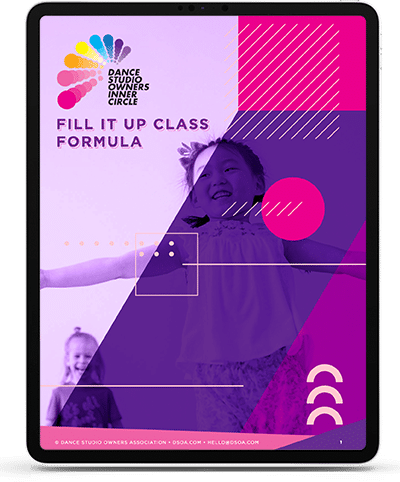 FREE Fill it up class formula!
All the tools and resources you need to fill your classes and become the go-to studio in your area!
The Dance Studio Owners Association (DSOA)  is currently the largest community of Dance Studio Owners in the world. The DSOA has helped over 34,000 dance studio owners grow their business, impact their local communities and improve the lives of over 800,000 children through their programs and services.
The DSOA has won countless awards for their achievements, including being named a finalist in the NSW Export Awards in 2019 and most recently the Gold Stevie Award for Online Training. CEO of the DSOA, Clint Salter has also won the Silver Award at the 2020 Asia-Pacific Stevie Awards for Excellence in Innovation in Business Product & Service Industries.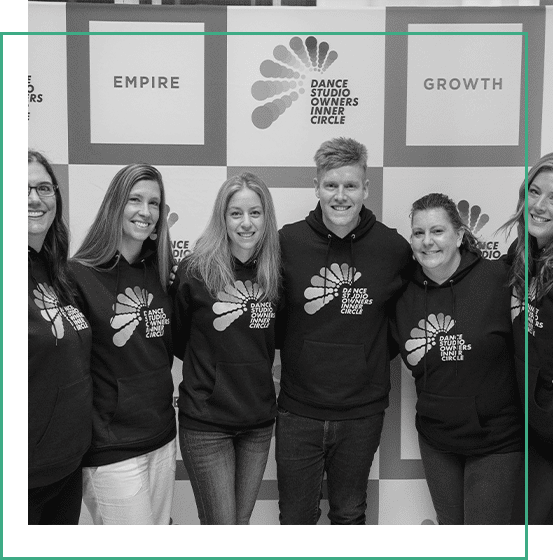 This intimate mastermind program is unlike anything you've ever experienced before. By joining us, you'll spend 12 months working closely with Dance Studio Owner Mentor Clint Salter and a small group of other dedicated Dance Studio Owners from around the world. You'll experience growth in your enrollments, retention rates and sales. You'll create systems that allow you to work more on the business than in the business, maximise profitability, and achieve those big goals you have always dreamed of!
Dancely is our plug and play preschool dance program for 3-6 year olds. Inside, you'll find literally everything a studio owner needs to start a brand new, highly profitable preschool dance program. Inside, you'll find original music, choreography, marketing and branding materials, plus much more!
DSOA is an online community of over 12,000 dance studio owners from every corner of the world. When you join, you'll have plenty of opportunities to ask your burning questions and get the help you need to continually grow as a business owner, leader and human being. If growing your dance studio by putting in place systems and processes is your priority, then we have you covered.
Dance Studio Transformation is for studio owners who love dance, love teaching and love their students but feel like they need help when it comes to running a profitable business. This book will teach you how to become the CEO of your studio by walking you through strategies and tactics to transform each area of your business.
Dance Studio Secrets is your must-have collection of dance studio ownership journeys from owners all around the globe at different stages of their business. Whether you're a new studio owner or you've been on this journey for twenty years, Dance Studio Secrets will help you get to that next level.
DSOA is a phenomenal resource and extremely beneficial investment that I will continue to make each year in efforts to grow my studio. I gain a ton of knowledge right at my fingertips both from the owner Clint Salter as well as the other members who are world-wide. How much better does it get than that?
Carrie Bohlmann
Virtuoso Performing Arts, USA
DSOA is such a terrific organization! So glad I joined this new 'family' ... They are here to offer great ideas (and how to implement them), support, encouragement, motivation and so much more! I'm already seeing great results & I cannot wait to see how much more my studio will grow!
Nancy Marcella Green
The Dance Emporium, USA
DSOA is a fantastic community of like minded Studio Owners who are so willing to share their experiences. Owing a dance studio is not an easy task and being a member of DSOA is definitely a ticket to success!
Ryan Bickerton
Dance Stream Victoria, Australia
I love the group because I feel like I have a team now. It's great to have a group of people that understand the challenges Dance Studio Owners face in a unique business environment. I also have so many ideas of what I want to do to build my studio - and the group is helping me map that out, along with a wealth of other information.
Dana
Ignite Dance Studios Inc, Canada
I used to think I wanted to run a dance school. It never occurred to me that that translated to running a business as well. The DSOA and SSF program have not only opened my business eyes but gotten me really excited about things I never thought I would be interested in. Things like revenue, retention, marketing and profits. They're not evil words, they're exciting concepts that enhance the experience of all my dancers even more.
Thank you Clint. As always, you are a constant source of enthusiasm and inspiration.
Natalie Stubbs
BDC Dance, Australia
I've been greatly inspired by the creative marketing strategies, business streamlining ideas, community of owners uniting together and Clint's enthusiasm for helping others achieve their goals.
Jodi
Relevé Studios, USA
I love that it's not just about the concepts. Clint gives you the tools and technology to put the concepts into action.
Stephanie
Children's Dance Theater & Prestige Dance Studio ,USA
The group is full of fresh ideas and new friends to share in my profession. I think no one fully understands a Dance Studio Owner unless you are or have been one :).
Stacey
Stacey's Dance Studio, USA
I love and appreciate all the wonderful information given by Clint Salter and everyone here. We always knew there was a great dance community but the DSOA has brought everyone together in such a great way. No one know what a dance teacher goes through except a dance teacher!
Tina Sparks
Sparks Dance Centre, Australia
FREE Sold Out Summer Camp System
Ready to Become A True Studio CEO, Reconnect With Your Passion For Dance, And Turn Your Studio Into The Go-To Studio In Your Area?
Join the largest community of Dance Studio Owners in the world!
My team and I are honored to know that our work is impacting the lives of not only studio owners, but children who love dance and their parents during these trying and uncertain times.
Join the tribe and get access to proven, studio-specific strategies that are ACTUALLY WORKING for studio owners today.