Are you known as a competitive studio?
A recreational one?
Do you try to offer both, but struggle to find the right balance to make them work successfully for your students and their families, without anyone feeling left-out or overlooked?
Today's guest has nailed the blend in her thriving studio and joins Clint to share her proven formula for how to make it work for your studio.
As the Owner/Artistic Director of The Dance Studio of Fresno, Sue Sampson-Dalena has created one of the most successful dance studios in the Western United States.
The Dance Studio of Fresno has attracted thousands of dancers from throughout the State of California and especially from the Central Valley and offers 175 dance classes each week with a team of 35 employees.
In today's podcast
Sue and Clint share their hottest tips when it comes to:
Managing competitiveness between students (and families!) within your advanced students

The ideal mix of classes and training expectations for students who are dancing competitively or at an elite level

Ensuring that recreational students fell supported and how to avoid that inevitable complaint that they are being 'left behind' their competitive peers
Sue also opens up about the challenges involved in running her booming business with over 35 staff, and how she has overcome them
More about our guest, Sue Sampson Dalena 
Sue Sampson-Dalena has a passion for dance. As the Owner/Artistic Director of The Dance Studio of Fresno, Sue has created one of the most successful dance studios in the Western United States. The Dance Studio of Fresno has attracted thousands of dancers from throughout the State of California and especially from the Central Valley.
Dance styles include Ballet/Pointe, Jazz, Lyrical, Contemporary, Progressions, Tap, Hip-Hop, Clogging, Acro, Gymnastics, Baton, Pep/Cheer, and Children's Combination classes.
Sue also offers participation on competition teams to her students, who have won numerous national awards for dance and choreography. In addition to competing, the Elite Dance Teams have been invited to guest perform in major dance venues all over the United States and Europe.
In addition to regular dance classes, students at The Dance Studio of Fresno are presented with unique Master Class opportunities. Sue enjoys friendships with numerous well known dancers and choreographers who bring their talent to the Studio. The list of recent Master Teachers includes Mia Michaels, Peter Chu, Marguerite Derricks, Dee Caspary, Stacey Tookey, Brian Friedman, Tyce DiOrio, Chebar Williams, Ted Levy, Mark Goodman, Anthony Morigerato, Al Blackstone, Kirsten Russel, Randi & Heffa, Andrew Winghart, Francisco Gella, and others.
In the classroom, Sue's passion for dance is contagious. She and her teachers strive to instill the love of dance in all of their students, believing a child should pursue dance because of the delight felt in the expression of movement and the satisfaction of learning to do something well.
Sue encourages all dancers to respect and explore other dance disciplines and cultural movement. As a result, serious dancers at The Dance Studio have been invited to participate in exhibitions and workshops in Europe with a continued pursuit of classical training.
While the majority of students at The Dance Studio of Fresno are recreational dancers, numerous alumni have achieved notable success in the dance world. Jason Glover was Top 10 on "So You Think You Can Dance," Season 5, and is currently on tour with Ariana Grande. Sean Omandam dances with the Colorado Ballet. John Karim was a soloist for The Columbia City Ballet. Tiffany Rea was a principal dancer for Elisa Monte Dance Company in New York (recipient of the 2007 Dance Magazine "On the Rise" Award). Karl Mundt is a seven-time National Collegiate dance choreographer for the University of Minnesota Dance Team. Martha Kelly-Fierro has created the amazing Altered Modalities who were awarded the gold medal at the Jazz World Congress. Gina Starbuck has appeared in the national tour of Wicked, and has appeared in numerous films including High School Musical 3. Allysa Shorte currently is on the national tour of the musical, Spongebob, and has appeared in numerous Broadway productions, including After Midnight. Most recently, Sue's dancers are being awarded dance scholarships to prestigious Universities such as, Julliard, Marymount Manhattan, UCLA, St. Mary's College, UC Santa Barbara, Chapman University, NYU, Suny/Purchase, and Loyola Marymount.
Sue created The Dance Studio of Fresno with a vision for dance. This vision continues on as thousands of dancers have also embraced her love of dance. For  more information, head to fresnodanceonline.com

Share the 'Transform My Dance Studio' love and Get in Touch!
Thanks for listening to today's podcast – we'd love to hear your feedback so please check out our facebook page where you can leave your reviews and ask any questions about today's episode.
Don't forget to share this podcast with your Dance Studio Owner friends and colleagues!
About Us
The Dance Studio Owners Association is for studio owners who are ready to commit to building their dream studio through taking consistent action while accepting guidance and advice. It's for new studio owners and experienced studio owners alike. No matter what stage you're at in your business, you'll gain valuable information to take your studio to new levels while becoming a go to studio in your area.
DSOA members also have exclusive access to some of the greatest minds in business through our expert masterclasses, one-on-one mentoring through our member makeover experience, and a monthly Q&A session that directly answers all your pressing questions about being a Studio Owner.  
Our association is a community. It's a community of dance studio owners who have seen what Clint has not only produced with his own studio, but his Studio Owner clients and program members over 6 years. They've seen the results and they want to be a part of the action!
For more on the Dance Studio Owners Association check out our website at www.dancestudioownersassociation.com or visit our Facebook page
See you next week for another value-packed episode!
Start filling your summercamp classes now!
Build a team that's comfortable sharing feedback, motivated to continually improve & 100% aligned with your studio's values & mission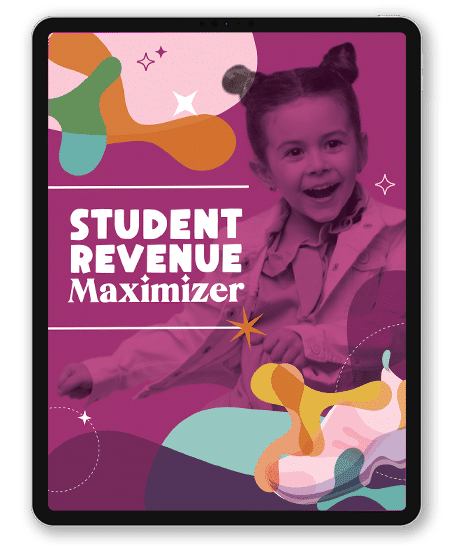 maximize the lifetime value & enjoyment of every student in your studio