20 dance studio owners spending 3 full days of planning and growing their businesses in one of the greatest cities on earth – it just doesn't get much better than that!
Last week, the Dance Studio Owners Inner Circle came together in New York City for a weekend mastermind retreat called SHINE. We came up with this title as the #1 element I believe it truly takes to own your market in the area is for you to be able STAND OUT from the pack and really SHINE – and that's exactly what we focused on across the 3 days.
Some of us were meeting for the first time and many of us had already met in San Diego at our first retreat for the year. From the laughter, hugs and non-stop conversation it would be easy to mistake the group for lifelong friends, which says a lot about the culture within our intimate Inner Circle group. In an industry where dance studio owners are known to keep their cards, ideas, challenges and basically everything about their business close to their chest, that doesn't happen at our retreat. These 3 day member retreats is when the walls come down, the truth comes out and the plans get created for growing their studios!
Day 1
Our Inner Circle family had a new home for the long-weekend, in the penthouse of Shoreham Hotel in the middle of NYC. This is where we spent our days brainstorming, laughing, crying, and putting plans into action. It was clear from the first minute of the retreat that the fire and drive of the Inner Circle studio owners was out of this world, and seeing their minds work and collaborate on their futures was crazy inspiring.
Productivity guru Chris Winfield was our first guest speaker for the 'Shine' retreat and was the perfect expert to get our tribe on track to getting 40 hours of work done in just 16.5 hours per week. Chris understood straight away the challenges faced by studio owners when it comes to productivity: "When you are running a dance studio and  "always working"…it's next to impossible to have a perfect working environment."
For the Inner Circle, this will no longer be the case. Chris worked closely with our members and shared his deceptively simple (but life-changing when applied correctly) productivity system to help them work with time, not against it, eliminate burnout, manage distractions, and create a better work/life balance (yes, it is possible!)
Next up we spoke with money strategist Justin Krane. Most studio owners cringe when it comes to talking finances, but all apprehensions went out the window once Justin came through the doors! Justin is known for his simple, savvy, holistic approach to financial planning, and advises his clients on how to unite their money with their lives and businesses. He was perfect for our group. "It's time to get your head out of the sand – and fall in love with the numbers in your studio, without you doing all of the heavy lifting. It's all about money strategy."
Justin covered everything from tracking and pricing to investing and marketing, and took financials to a whole new level for our studio owners in a way they could understand it. I'm also thrilled to have Justin advising our Inner Circle members throughout the year on money strategy.
We wrapped up day one with a surprise that I had been keeping under wraps for a long time – dinner with the one and only Mia Michaels! Seeing the looks on everyone's faces when Mia arrived was utterly priceless, and she immediately fit in with the group like a family member. She shared her personal journey, talked about owning a dance studio, where she sees the dance industry going and was so open when it came to answering questions from our members. It was just one of those nights that you don't want to end.
Day 2
We kicked off Day 2 with each member spending 5 minutes presenting their 'million dollar supershare' with the group – in a nutshell, everyone in the room share the #1 idea they implemented into their business in the first half of 2016 that either: attracted the most amount of new students, added additional revenue to their bottom line, or allowed them to focus more on the business than in the business that resulted in more income for the studio. The shares from the group in this session were absolute game-changers – but we'll keep those for the group's ears only (what happens in Inner Circle stays in Inner Circle, that's a big rule we have!)
We also spent the morning working closely on our studio success plans, and smashed out a value-packed marketing workshop after lunch that I had been building specifically for the Inner Circle members for months.
After another laughter-filled dinner together at the beautiful Ascent lounge overlooking Central Park, we headed to Broadway to see "Something Rotten", and surprised by a backstage tour along with meeting the charismatic and delightful Will Chase!
Day 3
What better way to dive into our final day together than a hot-seat session!
For this workshop, each person was given between 10 minutes to explain a challenge they are facing in their studio, and then receive feedback from the group and ask questions. This was such an eye-opening session and the feedback from the group was so valuable and generous, it was a real highlight of the retreat. The great thing about hotseats is that so many studio owners are facing the same challenges so when you put 20 heads together there are solutions galore.
Our final speaking guest was the one and only Leon Benjamin, social media expert who shared exactly what our studio owners needed to implement to get more customers through the studio doors by building relationships with them via social media – in particular, by using instagram.
"This blueprint for setting up your Instagram will bring people into your classes, consistently": He covered it all – from creating a profile, what to post, how to get interested people to join, and how to make this process easy with systems to do it yourself or to hand over to your marketing team. Leon was #amazing, so much so that we have invited him back for our exclusive Inner Circle group coaching calls for more feedback and follow-through.
If you're a hungry studio owner who is wanting more and is open to being coached and not afraid when it comes to taking action then click here and join the Inner Circle
Start filling your summercamp classes now!
Build a team that's comfortable sharing feedback, motivated to continually improve & 100% aligned with your studio's values & mission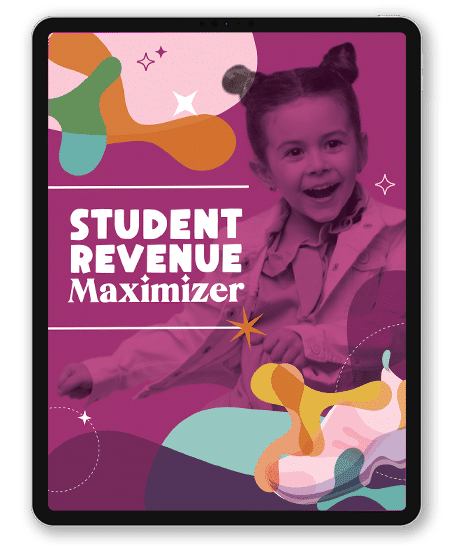 maximize the lifetime value & enjoyment of every student in your studio