Dance costumes… where do you start? How do you find the right costume at the right price and also be able to make a profit?
If even thinking about costumes in your studio gives you the heebie-jeebies, don't worry, you are not alone!
Trying to keep your dancers and their families happy is hard and stressful work – not to mention the hours upon hours that go into sourcing and organizing costumes (time that goes unpaid and usually unnoticed).
Sound familiar? – We've all been there, and it's tough. But the great news is that with insights from Studio Growth Coaches and successful studio owners from around the globe we have unlocked the 5 best-kept secrets for dance studio owners to turn a profit from your successful costume business.
Without the stress.
Tip #1 – Double Up On Design.
In other words, you are using one costume for multiple routines in your recital or concert. Parents love this as it shows you have put a lot of thought into how much performances are costing.
For example, the age group 8 & Under might take ballet, jazz, tap, acrobatics and musical theatre.
Group jazz, tap and musical theatre into one costume.
Ballet would be a separate costume.
Acrobatics would use the ballet leotard but just add some tights or shorts.
In this suggestion, the potential of 5 costumes becomes 3 or possibly only 2. You can then mark up the costumes giving you more profit but only have to buy 3 different types of costume saving time and shipping/tax costs.
Tip #2 – Hire your costumes & uniforms
By offer a hiring system for performance costumes and/or hiring uniforms for exam students using your display / sample stock you can follow this simple and profitable plan where:
The students pay X$ deposit (around $50-$70) to be returned upon full inspection of the costume. If any part of the costume is damaged or lost (including head piece or accessories) the cost of repair or replacement is taken from the deposit.

Hire the costume at 50% of the purchase price (around $40 – $60)

Cost should be covered by the second year with profit showing in the third year.

It is much easier to make profit on uniforms or low cost costume items as the price point is low to start. Use this to your advantage.

Remember, the higher the price, the better the quality is assumed by the customer.
Tip #3 – Set Yourself Up With Stock
Having stock is tricky. Obviously, buying bulk increases your savings but you don't want to be stuck with the stock unable to move it and lose money.  
Remember: Your pricing must reflect the risk involved in buying and holding stock
A customer will always think that a product is inferior in quality if it is priced too cheap. If your local dance shop is selling leotards for $50 then this is your price guide. Costumes are similar. Do your research. It may seem expensive to you but you know what the initial cost is. Make the most of buying product out-of-season or annual sales.
Here is a great resource for pricing.
Tip #4 – Create Your Costume Vision Board
You want every part of your uniform or costumes to work perfectly together. Creating a vision board for a performance, for example, means that you can see how the costumes look side-by-side. It also shows similar costumes that could be used for another item.
Pinterest is great to save options (make sure the board is secret so parents don't see your thoughts!)
Have each routine on a separate piece of paper along with the supplier name and a sample of fabrics if available, and handwrite details next to your costume drawing.
Tip #5 – Be Organized
The biggest piece of advice for studio owners when it comes to costuming, is to be organised. Like retailers follow the seasons and purchase stock well ahead of the release dates, so to do studios need to understand the savings that can be made by planning your purchases.
Without a timeline, you will buy costumes at the last minute and spend top dollar. You may even miss out on stock from a supplier because you left it too late.
For more training on growing your dance studio into the business of your dreams while getting your life back outside the studio walls, make sure to join us inside the Dance Studio Owners Association and gain immediate access to hundreds of training videos, templates and resources specifically designed for studio owners just like you.
Start filling your summercamp classes now!
Build a team that's comfortable sharing feedback, motivated to continually improve & 100% aligned with your studio's values & mission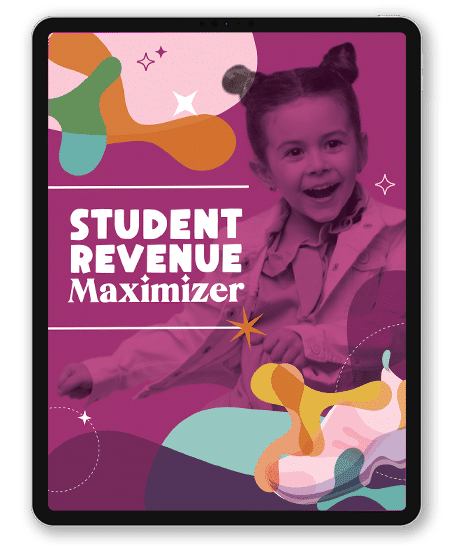 maximize the lifetime value & enjoyment of every student in your studio