Dance Studio WOW Factor – Part 3, with special guest Noah Fleming
March Special – Join our vibrant community inside the Dance Studio Owners Association and save $50 per month! click here to find out about all the DSOA!
SUBSCRIBE TO THIS PODCAST ON iTUNES TODAY
Throughout the entire month of March, podcast listeners are invited join Clint and special guest Noah Fleming for a game changing customer-focused makeover of your dance studio!
Let's be real here – one of the biggest downers and causes of stress in your life as a studio owner, is dealing with difficult customers.
Whether it's a high-maintenance student, or a nightmare dance-mom (or anywhere in between), Noah and Clint have dedicated an entire week to this very topic. At the end of this week you and your team will be prepared and confident when it comes to:
Your definition of a 'difficult customer', and how to use this clarity to best respond and react to customer demands.
What to do when your 'difficult customer' is someone you need to see every week (sometimes multiple times per week) including how to define expectations of what they want, and align it with what you provide.
Noah's unique and brilliant insights into "hungry hippos" and "problem children". He will tell you who these customers are in the dance studio, and how do we deal with them.
Asking the question: "Is every customer worth keeping?" And how to know how, and when it's time to say 'goodbye' to a problem customer.
We also share tips, training and strategies for your admin and customer service team to ensure they feel 100% empowered to deal with difficult customers efficiently, effectively and confidently.
Share the 'Transform My Dance Studio' love and Get in Touch!
Thanks for listening to today's podcast – we'd love to hear your feedback so please check out our facebook page where you can leave your reviews and ask any questions about today's episode.
Don't forget to share this podcast with your Dance Studio Owner friends and colleagues!
About Us
The Dance Studio Owners Association is for studio owners who are ready to commit to building their dream studio through taking consistent action while accepting guidance and advice. It's for new studio owners and experienced studio owners alike. No matter what stage you're at in your business, you'll gain valuable information to take your studio to new levels while becoming a go to studio in your area.
DSOA members also have exclusive access to some of the greatest minds in business through our expert masterclasses, one-on-one mentoring through our member makeover experience, and a monthly Q&A session that directly answers all your pressing questions about being a Studio Owner.
Our association is a community. It's a community of dance studio owners who have seen what Clint has not only produced with his own studio, but his Studio Owner clients and program members over 6 years. They've seen the results and they want to be a part of the action!
For more on the Dance Studio Owners Association check out our website at www.dancestudioownersassociation.com or visit our Facebook page

Start filling your summercamp classes now!
Build a team that's comfortable sharing feedback, motivated to continually improve & 100% aligned with your studio's values & mission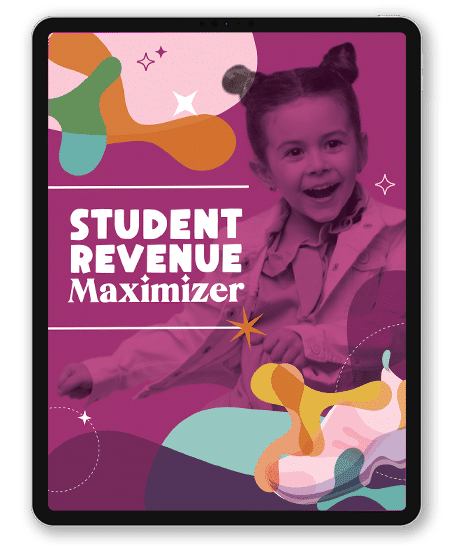 maximize the lifetime value & enjoyment of every student in your studio