Growing your dance studio means growing your team, and for so many studio owners this is one of the biggest challenges you can come up against as a business owner.
Finding ideal staff can be hard enough, but what do you do when the team you have is underperforming, especially when it comes to customer service and nurturing your customer relationships?
So often in your studio the focus is on what happens inside the dance class, so today I wanted to share with you 3 things you can change today in your studio to shift that focus to your administration staff and ensure that they are both happy and invested in providing amazing service to your valued customers.

1/ Set your team up to win 
This involves anything that will make your team's tasks more efficient, and take the 'sting' out of things that wear them down. Examples may include:
Using email templates for your admin staff that are ready to go in the email system to answer common questions

Investing in equipment / software that will help keep things efficient and simple

Having important information and business systems on hand at all times

Ensuring they always have a clean, organized and pleasant workspace

Assessing that your team have enough hours to get their tasks done
2/ Mind their mindset
To keep your customer communications positive and valuable, your admin team's mindset is key, so always focus on training them to treat every question like it's the first time they have ever heard it.

Ongoing verbal praise and encouragement is big for your staff in keeping up morale and motivation in the workplace, especially because it's s not something they always get from your dance parents.

Always praise your admin team when they do something good, whether it's as small as a helpful phone conversation that you've overheard, or something bigger. Remember that they don't have a role that is as celebrated in the studio (like the studio owner or teaching staff – the ones who always get Christmas gifts, am I right?) or a whole community of happy students on the sidelines cheering them on.

3/ Ensure the right people are in the right roles
Your admin team should be friendly, open, and helpful and as hard as it may be, they also need to not take things personally – failure is feedback!

We learn more from our complainers than we do from our admirers so if someone offers feedback remember it's not a personal attack, and instead of feeling hurt or defensive always see it as an opportunity. If one of your team is overly sensitive or defensive around receiving feedback from customers on the frontline, perhaps consider changing their role to something that is a better fit. 

Always explain to your team WHY something is important. (For example – we need to follow up on every lead because …….., we need to reply to emails within 12 hours so that…….etc).

Now, as amazing as you are as a teacher and studio owner, you don't necessarily want a clone when it comes to your teachers or office staff. Your team needs to compliment you, where your weaknesses are their strengths. If you struggle with technology, get a tech-savvy person on board. If you're disorganized, get a perfectionist in. 

There are some really useful tools you can use to find where your team's strengths lie, and also how you can use those traits to teach them more effectively in the roles they aren't strong in – check out 16 Personalities for starters, or the Kolbe Index which is an incredibly powerful tool to learn about your team's behavior and strengths.

If you would love more tips and insights into your team and your role as leader, make sure to sign up for Dance Studio RECHARGE today, where this time next week we will be focusing on leadership in our #likeaBOSS session

Click here to join me and my team of experts for FREE
Start filling your summercamp classes now!
Build a team that's comfortable sharing feedback, motivated to continually improve & 100% aligned with your studio's values & mission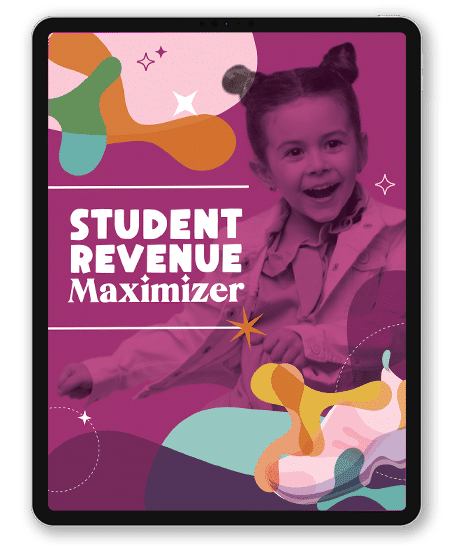 maximize the lifetime value & enjoyment of every student in your studio