6 Tips for how to enjoy the quiet times this holiday season, without impacting your studio progress
By Studio Growth Coach, Kristy Ellis
The year has been busy and we can't wait for the Silly Season to begin. As much as we love the break, it can be a stressful time for business. There isn't the regular class income and people are hard to get hold of. Here are some tips to help your studio survive the quiet times and boost your business to ensure you are ready for the busier periods.
Quiet Time
This is the most important. Enjoy the moment. Running a dance studio is hard work! While you have the opportunity, sit with yourself, enjoy the quiet and make some memories.
Get organised
Spending time working on your business is an investment. Reflect on the past year and revisit your vision. Catch up on the jobs you always need to do but other things get prioritised – accounts, refresh the website, update your personal portfolio, clear your inbox, organise your filing and revise your systems.
Try walking into your business as a new customer. What do you see? Is there something that could be updated? Is there an achievement from the past year that could be featured for customers to see when they first enter your studio.
Professional Development
While the studio is quiet, you have time to invest in your skills to help improve your career and add value to your business. Attending networking events, workshops, catching up on workshops and podcasts, etc. will help you to upskill and find out about the latest trends and developments in your industry.
Plan Ahead
Remember to keep in touch with your students and staff during the quiet periods to continuously build relationships so that you are in the forefront of their minds when it comes to making decisions about the following season.
A marketing calendar is a great way to stay in touch with new and existing students. Creating a marketing strategy will assist you to have effective plans in place during the busy periods when time and creativity is limited. Creating a comprehensive marketing strategy will also shorten the quiet periods to assist with the financial strain studios can feel by planning marketing initiatives such as competitions, workshops and other events.
Dream
Having time to yourself allows you more opportunity to come up with new ideas, develop new products and strategise. If you are distracted, try something different. A new surrounding will stimulate different thinking, which may assist to see your challenges in another way.
Take the time to meet with your team while the urgent pressure is off. Let them know your plans and also the challenges you face. Allow your team to contribute their own ideas and offer solutions.
Relax, spend time with family and friends
Again, remember to take time out. Enjoy your life while your business is quiet. Recharge and get prepared for the year to come.
Discover more ways to profit and thrive in your studio by joining our team of coaches and vibrant community of like-hearted studio owners inside the Dance Studio Owners Association
Kristy Ellis is the Founder and Creative Director of UP Agency, a consulting company passionate about creating ​spectacular events and customer experiences. Combining her passion for the performing arts together with qualifications and experience in Business and Event management, UP Agency is fast becoming a highly sought after end-to-end event company.
At the age of 20, Kristy founded her first dance studio, which quickly grew to a successful multi-location performing arts studio. During this time, ​she gained extensive experience, qualifications and training as a dance teacher, choreographer, design & importing textiles and company director. Kristy is passionate about the performing arts industry working together to help in each others' success and is a studio growth coach with Dance Studio Owners Association with a focus on improving sales and customer experience through implementing systems, strategies, websites and social media to help studio owners gain more work-life balance.
Start filling your summercamp classes now!
Build a team that's comfortable sharing feedback, motivated to continually improve & 100% aligned with your studio's values & mission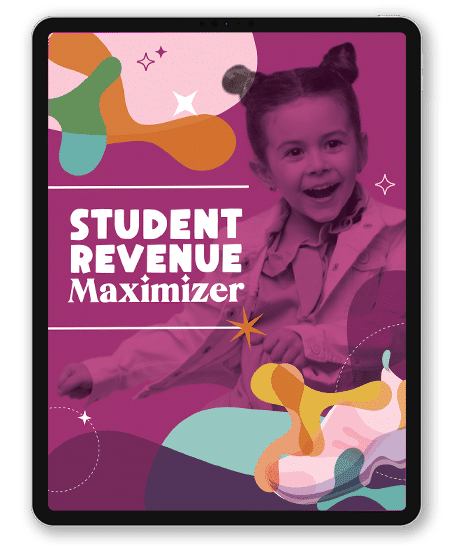 maximize the lifetime value & enjoyment of every student in your studio