SUBSCRIBE TO THIS PODCAST ON iTUNES TODAY.
In this episode we are focusing on YOU. Our guest for this episode is Kate Histon. She is an extraordinary woman who focuses on helping people operate their optimum capacity while reaching their maximum potential.
She has over 2 decades of experience in the dance industry and over a decade experience as a successful teacher and business owner. She helps her clients learn how to merge creative expression with business acumen and to teach them how to challenge self-limiting thoughts and behaviors and replace them with strength and confidence.
In this Episode, you will learn advice and step on:
1. How you can transform the stress into empowerment
How to be honest with yourself
Knowing personal strengths and weakness
Harnessing one's strengths and delegating to others who are good at a particular task thus empowering yourself and others
Not complicating things, keeping it fun and exciting
Finding people who can help you
Lowering stress levels
2. What you can do when you feel like you're losing purpose or unsure of your direction?
Be clear on what your expectations are
Be realistic
How to meet your personal and business expectations
Getting back to the core of what your culture/school is about. Asking the question, why are we creating a school in the first place? Why you do what you do?
You will never receive a praise without a criticism
How to manage negative feedback
3. Effective communication and how to handle conflict
Creating a structure that handles complaints
Allow people to be heard
How to not take it personally
4. Balance in Life
Be physically fit
Get at least twenty four hours to disconnect from your routine
Get out from the stress zone
Enjoy social time
Have a switch off time
5. How to deal with fear and turning it into confidence
Understand and accept that change is always around the corner
Listen to your fear
Links and resources in this episode:
Website
Start filling your summercamp classes now!
Build a team that's comfortable sharing feedback, motivated to continually improve & 100% aligned with your studio's values & mission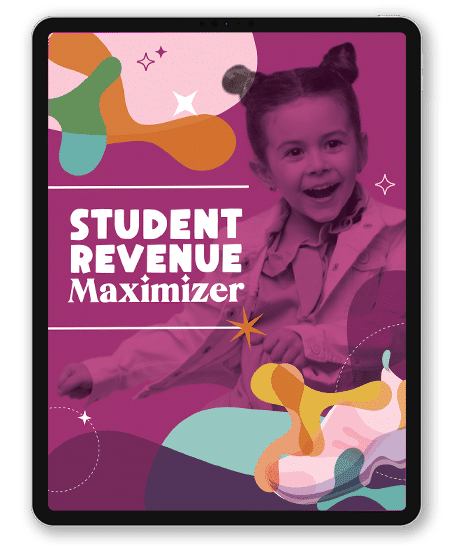 maximize the lifetime value & enjoyment of every student in your studio