By Dance Studio Growth Coach, Kristy Ellis
Have you ever broken down your dream financial goal into smaller amounts?
It sounds simple, but bBreaking down your sales and financial goals will help you achieve your studio dream.
Firstly, let's look at what you want out of your studio.
There are many types of successful studios, however, here are two very different options as an example:
Exclusive studio
Capped enrollments

Audition to get into the studio / company

Every student must be in company uniform

Limited options

Students pay higher fee for the service
Large studio
No limit on student numbers

Fees generally more affordable

Students given options of exams, performances, recitals

More students create 'buzz' around the studio
Whichever your preference, it is good to have your ideal clear in your mind in order to sell your studio to your ideal customer.
Memberships
The subscription business model is booming. People want to feel part of something bigger than themselves. To feel proud of the group they belong to.  The growth of Business-to-consumer subscription businesses has been growing at 200% annually since 2011 and attracted more than 11 million U.S. subscribers in 2017.
The key to effective membership sales is to drive your ideal customer toward your sales target without them feeling pressured and still feeling like they have made the final decision.
There are two important things to remember:
A customer is only NEW once. They will never be a NEW customer again.

It is cheaper to retain current students than to get a new student.
KISS
Keep It Super Simple
Offering limited, clear membership options is the key to making your customers feel in control. Allowing your customer to see the discount with the more expensive membership is an important 'upsell' technique.
Offer only ARB "automatic recurring billing". This will not only take away the stress of collecting fees, it helps guarantee a predictable cash flow from month to month. Nowadays it is assumed that by joining a club, sport, school, etc. the concept of an automatic recurring bill is standard.
Here is an example:
Casual

Bronze

Silver

Gold

Ultimate

$X per class

*3 Classes / week*

TOTAL

$X per week

*5 Classes / week*

TOTAL

$X per week

*7 Classes / week*

TOTAL

$X per week

*Unlimited class pass*

TOTAL

$X per week
Other options include:
Offer discount for an upfront annual payment

Show the benefits of a membership

Offer free trial lessons to additional classes to continue upselling your product to current students

Offer payment options or instalments

25% will be charged on enrolment + membership fee

25% on X Date

50% on X Date
From here, we can further upsell by adding on bonus membership, including VIP which could include benefits such as;
Discounted merchandise days

Wifi access

Early registration to workshops, recitals and more

VIP seating in recitals

Discounts on DVDs and photos

Exclusive photo session days

Local business discounts

Friends & Family passes
The VIP membership is an additional cost to the fees and there should only be a very limited number available.
However you are able to sell your product, always make sure you are giving each customer a great experience. Your goal is to retain each student for as long as possible. Know your bottom line and your financial goal – review it often.
Here are some key points to remember about membership model businesses:
Member retention is priority #1

Know your ideal customer and what they need

Remind your members of the benefits of being at your studio

Have a plan for your studio as your grow

Always innovate and adapt to needs if and when they shift
There are so many benefits to having a membership based business. When executed properly, this business model can create happy, paying customers who send you more happy, paying customers. But, with regular recurring revenue comes great responsibility.
You must be willing to clearly state what members receive for their money and then fiercely deliver on that promise.
Start filling your summercamp classes now!
Build a team that's comfortable sharing feedback, motivated to continually improve & 100% aligned with your studio's values & mission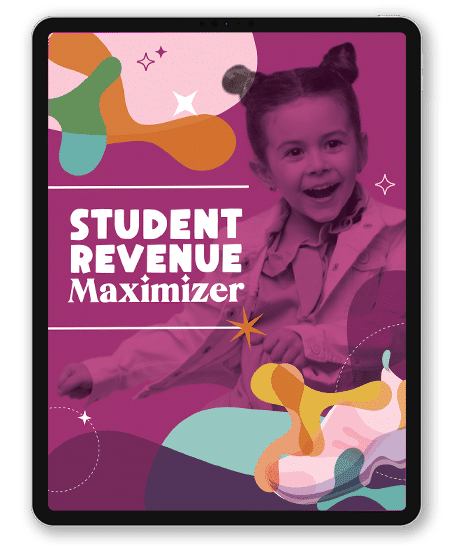 maximize the lifetime value & enjoyment of every student in your studio