Dance Studio Insider LIVE – With Special Guest, Kayleigh Crocetto!
You can catch up on 400+ episodes of the Transform My Dance Studio Podcast right here!
In this week's exclusive behind-the-curtain and celebration of Dance Studio Life in 2021, the incredible Kayleigh Crocetto from Dance Central joins the Transform My Dance Studio Podcast to share:
How she pulled off her 

most profitable Summer ever in 2021, and the critical numbers she believes every studio owner should be keeping eye on. "I was very pleasantly surprised when I recently went through all of our numbers. I found out that we had our best summer ever based on revenue, even though at the time I didn't feel like we were rising up to the expectations that I had set for myself."
The huge mindset shift she noticed when taking time to reflect on her incredible progress over the last 5 years in business. "Track your revenue, track your student numbers and track your wins!"
Her experiences in taking the leap to expand her 2-person team and getting the right people into the right roles. "I had been running myself ragged trying to do all of the things, and I have learned over time that when we try to do all of the things, we're not going to do any of them to the level of quality that we would want."

Kayleigh also opens up about the decisions she made that allowed her studio to grow and thrive in the midst of a personal health crisis that put her out of action completely when she least expected it.
Get ready to be wowed when you listen to the interview in full on this week's episode of the Transform My Dance Studio Podcast right here!
Start filling your summercamp classes now!
Build a team that's comfortable sharing feedback, motivated to continually improve & 100% aligned with your studio's values & mission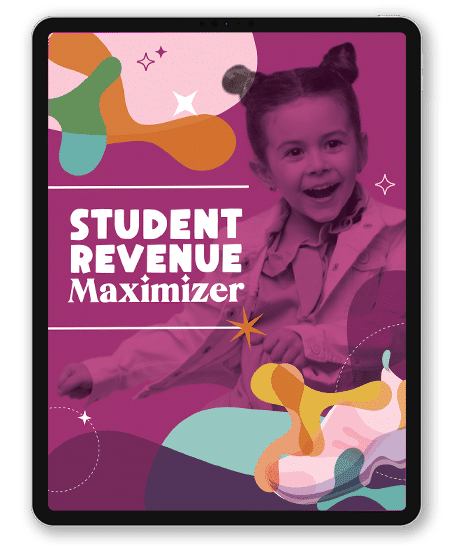 maximize the lifetime value & enjoyment of every student in your studio