"I just don't have enough hours in my day"
"I never have enough time for the things I want to do"

Does this sound like you? Are you spending all your time on low-value but time-consuming tasks you would rather not be doing wishing you could have more time for other things?
You are certainly not alone and the great news for studio owners today is that there is an abundance of apps and programs available to help you get back some of that time (and no, you don't need to be a tech-whiz to use them!)
Email Management
One of the most common time wasters for any studio owner is the management of their inbox. This has become an increasingly bigger issue nowadays with most studios now having to manage not only an email inbox but also now managing inboxes on various platforms such as Live Chat, Facebook and other social media tools. Chances are you are spending more time trying to manage each platform individually….. that is unless you use a customer management platform.
Customer Management P0latforms (CMP) allow all your accounts such as your email and social media accounts to be linked and have the CMP act as the one inbox and messaging platform for all forms of contact.  
That's one sure way to stop spending all your time managing various inboxes. Check out Intercom, Reply Manager, Helpscout or Zendesk as great CMP options for your studio. 
Social Media 
While we are on the topic of social media, how much time are you spending uploading content such as photos, videos, blogs and posts on different platforms manually? 
If this is taking more than an hour each week, it sounds like you need a Social media Management Tool. These fantastic tools allow you to coordinate multiple social media accounts, schedule your posts and provide reports on your followers, interaction and engagement.

Through uploading all your content in one place, scheduling the week ahead with various posts on various accounts and then being able to view the success of each post in one place you are sure to not only save an abundance of time but also have less "Scatterbrain" or distraction on a daily basis following each and every post on various accounts.
We all know the frustration of manually posting content each and every day and recreating this on various accounts and the time it takes, so why not do it all in one place ahead of time and let the system do the work for you while you spend the time on other things. There is a bounty of Social Media management tools available, so make sure to take a look at HootSuite, MeetEdgar, Zoho or Buffer 
Outsourcing
One of the biggest time killers is spending time on things we are not necessarily good at it or enjoy doing it….. wouldn't you much prefer you could have an expert do this for you?

Whilst previously this may have been way out of your budget to hire an expert in certain areas for different tasks, these days there are various apps and sites that can promise there are freelancers available that are sure to fit your budget. Apps and tools such as Upwork, Fiverr and even airtasker are booming and a always a great way of finding people who can tick a whole bunch of tasks off your 'to-do' list at a reasonable cost.  

Multiple tasks can be performed by freelancers such as creating that poster for your dance recital or even writing blogs for your social media account can be done by people who are great at it and most importantly can get it done quickly and easily. Whilst this is not always a daily need it sure comes in handy on big projects such as setting up for an end of year party, or a social event when things need to be picked up, delivered, set up, packed up and returned.
Why get frustrated spending time on tasks that you don't love and that don't grow your business by asking yourself "I wish someone else could do this?" when in fact, they can!

For more resources, support and training on growing your dance studio, join us inside the Dance Studio Owners Association today!

Start filling your summercamp classes now!
Build a team that's comfortable sharing feedback, motivated to continually improve & 100% aligned with your studio's values & mission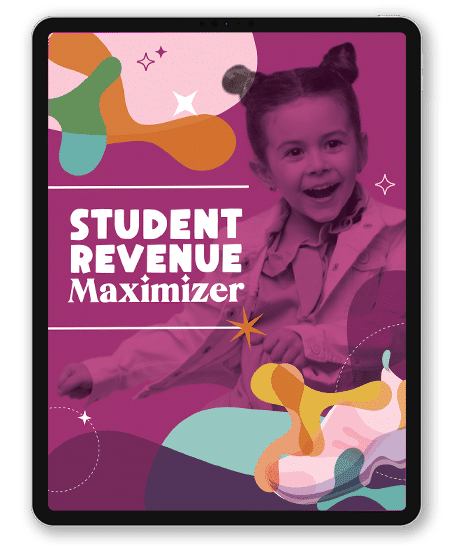 maximize the lifetime value & enjoyment of every student in your studio