That's right, our favorite day of the week has rolled around once again, which means we have a brand new takeover of the Transform My Dance Studio podcast with guest host Kim McSwain – and this week's episode is all about Reading The Room.
If you've ever seen Kim in action, once of the first things you'll notice is the way she immediately owns the room, no matter whether she is teaching 6-year old's how to skip, or teaching 40-year old's how to improve their business.
Kim is our Inner Circle 'Pocket-Rocket', and an expert when it comes to 'reading the room' no matter what the occasion.
In this episode of our free weekly podcast, Kim takes a deep-dive into what that really means, and how you can use some of her tips to improve performance from your dancers, parents and teachers alike including gems like:
How you can make everyone in the room feel comfortable from the moment you walk through the doors
Taking notice of the small details in the room that make the biggest differences
How your teachers can ensure their students are leaving each class thinking 'this was the best class EVER!'
Taking your class and your team on a journey beginning to end, and actively involving them in your goals for every session you have together
Kim also shares her golden strategies for dealing with insecurities in your studio (both yours, and those of the people surrounding you) with compassion, while also seeing extraordinary transformations.
This week's episode of the Transform My Dance Studio Podcast with guest host, Kim McSwain is definitely one to share with your staff once you've picked out all of the gold right here!
For more on the Dance Studio Owners Association check out our website at www.dsoa.com or visit our Facebook page
Start filling your summercamp classes now!
Build a team that's comfortable sharing feedback, motivated to continually improve & 100% aligned with your studio's values & mission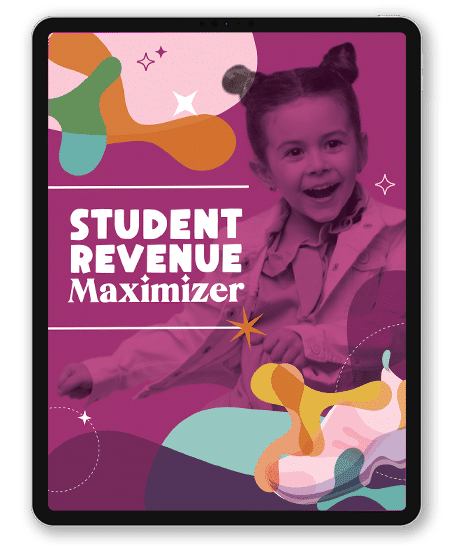 maximize the lifetime value & enjoyment of every student in your studio