Unlock the joy of dance with the perfect parent-studio relationship!
If parent management and customer experience is at the top of your Dance Studio priority list for 2023, then this episode is for YOU

This episode of the podcast is all about keeping your clients happy, as Patti and Heather share how they learned how to cultivate the ideal dance parent and how to make (and keep) them happy.
During this value-packed episode, you'll hear Patti and Heather's best strategies for customer happiness – including being preemptive with communications, showing appreciation, and understanding, and the importance in being mindful of the words used in advertising to attract the right clients for your studio.
"Finding the ideal client is so worth the time investment."
In this episode, you will learn:
1. How to use core values to identify and attract your ideal dance clients.
2. Strategies for communicating with and appreciating dance parents.
3. The importance of providing feedback and surveys to get a better understanding of what makes YOUR dance parents happy.
—
Over 6 value-packed weeks, you're invited to join us every Monday for our 'CEO Coffee Chat' series featuring guest hosts and Inner Circle members, Heather Buelow and Patti Johnston!
Join this dynamic duo for some real-talk over coffee each week, and share an inside-look into their world as successful dance studio owners, and DSOA studio growth captains.
Heather and Patti will be sharing a deep insight into the important people in and around your business, and sharing the innovative strategies that they have implemented over the years to be among our industry's most inspiring leaders.
Introducing: The FastTrack To Full Classes
Don't miss this FREE 6-Day training exclusively for Dance Studio Owners – register now!
The FastTrack To Full Classes gives you:
The Proven Profit System that's going to increase the paycheck of your most valuable employee: YOU!

 

Your B

est Year Roadmap to turn all of your 2023 studio dreams into a reality

 

Our plug-and-play Student Retention Method to improve your students' in-studio experience & boost re-enrollments 

 

A Studio Marketing Playbook & Q&A session with Clint to skyrocket the results of all your marketing efforts

 

Our 4-Pillar Winning Content Formula to fill your pipeline with potential new customers

 

The Perfect Enroll

ment Process used by the world's highest-performing dance studios to continuously attract new students year-round
PLUS YOU'LL GET DEDICATED Q&A TIME IMMEDIATELY FOLLOWING EACH TRAINING!
So you're not just learning. You're overcoming your real studio obstacles with industry masterminds – But only if you register now at dsoa.com/fasttrack
For more on the Dance Studio Owners Association and dance studio leadership, visit us at www.dsoa.com or check out our Facebook page
Start filling your summercamp classes now!
Build a team that's comfortable sharing feedback, motivated to continually improve & 100% aligned with your studio's values & mission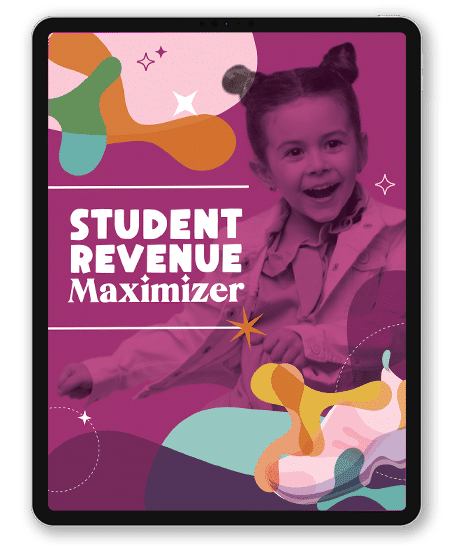 maximize the lifetime value & enjoyment of every student in your studio