BONUS Episode: From Start-Up Enterprise To Dancepreneur – With Special Guest, Chris Duncan
Do you dream of starting your own dance business but just don't know how? Or are you stuck wanting to grow but can't seem to make progress?
Chief executive officer of DanceLife Unite and managing editor of DanceLife Australia, Chris Duncan, has taken the step to put her 35 years of dance industry knowledge and experience in words in the launch of her first book – DANCEBOSS: From Start-Up Enterprise to Dancepreneur.
Many in the dance industry enter the business world 'accidentally' because they just want to find a way to monetise doing what they love. At first it doesn't even seem like work. Inevitably though, the fun-factor can fade – especially when things get tough (like when a pandemic hits!!)
First time author, Chris Duncan, knows the highs and lows of doing business in dance after a career spanning 35 years. As a teacher, choreographer, and studio owner, then as an agent, publisher, event manager and producer, Chris has dedicated herself to providing as many opportunities as possible for the next generation of dancers to learn, grow and become incredible future professionals. Now, Chris expands her mentoring role to help other passionate DANCEPRENEURS create their own dream enterprise and, in doing so, increase valuable work opportunities within the industry.
Subscribe to the Transform My Dance Studio today for FREE
Psst! I'm going to let you in on something TOP secret. I've decided to host an end-of-year training session to put you ahead in 2022. 

It's called January Jumpstart and it's happening on Tuesday, December 21st at 9 am PT / 12pm ET right here! It's a totally free live event with me personally, where we'll talk about how to start the year strong and set a clear vision for the first 30 days of 2022. Don't miss it! 
Start filling your summercamp classes now!
Build a team that's comfortable sharing feedback, motivated to continually improve & 100% aligned with your studio's values & mission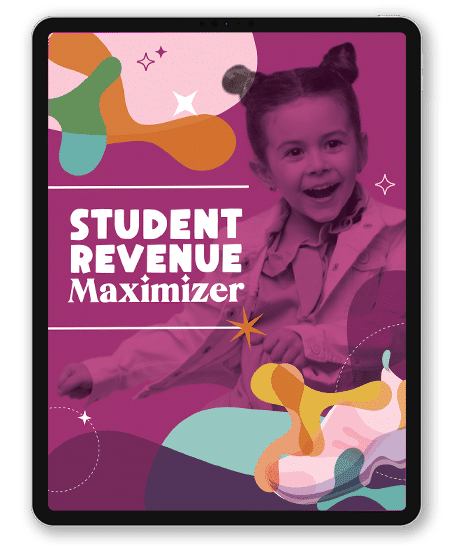 maximize the lifetime value & enjoyment of every student in your studio