It's one of our favorite times of the week, because we have brand new episode of the Transform My Dance Studio Podcast hot off the press, and today's episode is guaranteed to get you inspired to dream big for 2022!
As we wrap up the year together, we have invited world-class dance studio owners from all over the globe to share their journeys and powerful lessons of running a thriving dance studio in a seemingly lonely industry.
And today's special guest is sharing how you can grow your dream dream dance studio, your way.
Inner Circle member and podcast special guest, Stacie Grenier is the CEO of Connick School Of Dance in North Carolina and has seen extraordinary growth in her business over the last 15 months. In this unmissable interview, Stacie shares:
The key staff changes that have accelerated and supported her rapid increase in student numbers, and the biggest lessons she wanted to share with you when it comes to hiring your A-Team.


Why you should join her in facing your fears around mastering Facebook Advertising, and the incredible results she has seen in the 12 months since running her first ever campaign.  


Her 'wow' moment when it comes to finance and starting to see sustainable profit in business.


How you know that it's the right time to expand and take on a new location to facilitate your studio's growth (as well as her own biggest lessons along the way).
PLUS Stacie shares the #1 strategy that saw her enrollments increase by an extraordinary 40% in her 2020/2021 season – you do NOT want to miss this gem!
Click here to listen to this week's episode of the Transform My Dance Studio Podcast with special guest, Stacie Grenier!
Subscribe to the Transform My Dance Studio today for FREE
Psst! I'm going to let you in on something TOP secret. I've decided to host an end-of-year training session to put you ahead in 2022. 

It's called January Jumpstart and it's happening on Tuesday, December 21st at 9 am PT / 12pm ET right here! It's a totally free live event with me personally, where we'll talk about how to start the year strong and set a clear vision for the first 30 days of 2022. Don't miss it! 
Start filling your summercamp classes now!
Build a team that's comfortable sharing feedback, motivated to continually improve & 100% aligned with your studio's values & mission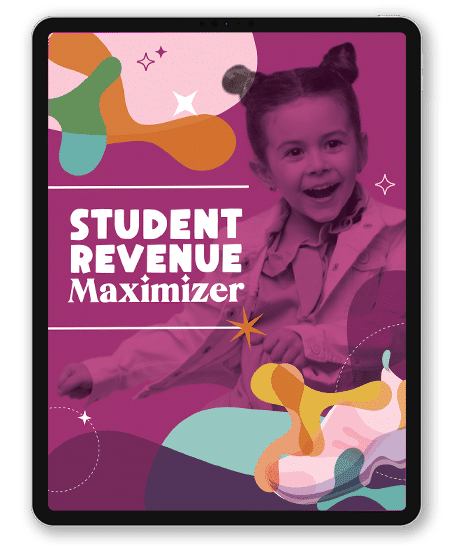 maximize the lifetime value & enjoyment of every student in your studio